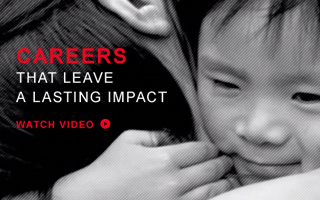 We're excited to congratulate the Johnson & Johnson Talent Acquisition team for being recognized by Bloomberg.com as a leader in new-era recruitment marketing. In its online article, "You Sure You Belong Here?", Bloomberg cited the new careers.jnj.com (UX, strategy, design, and content by BNO) for the way it helps candidates explore how J&J fits with their own talents, drive, and skill sets.
By implementing the new J&J global Careers website, which uses the company's established BE VITAL employer brand, BNO has helped J&J go well beyond attracting top candidates. The site and the brand are very deliberate about helping candidates get to know if this Family of Companies is right for their careers.
Bloomberg points to a number of factors that engage the interest of candidates, but also help them self-assess their fit within the company and its culture. This "Attract and Inform" strategy can help companies reduce their candidate assessment costs by substantially improving their candidate pools.
Here are some of the key takeaways:
Candidates want to connect their careers with meaningful impact.

The J&J Global Careers site visualizes human impact right up front and identifies the values employees share that help make that impact possible.

Candidates want to follow very individualized paths of exploration for opportunities.

J&J helps candidates quickly see if there's an opportunity that fits their needs by providing exploration pathways based on functional role, demographic, business, or country.

Candidates want to know they'll contribute important work.

J&J helps candidates think about the importance of their prospective role by placing a branded call to action—BE VITAL—right next to the job search field.

Candidates want to know how a company's structure and culture will support their career growth.

The J&J site offers deep dives into how structure and culture will impact a candidate's career, provided the candidate is ready to drive their own progression.

Candidates want to know that the hiring process is predictable and effective.

J&J helps candidates anticipate the hiring process by knowing what steps to be ready for, the best ways to prepare for interviews, and how to stay connected for future opportunities.
Check it out for yourself…
Visit the J&J Careers site or have a look at the Bloomberg article to get a broader perspective on how branding plays into recruiting effectiveness.
For a more in-depth exploration of how you can build an engaging, qualifying, and powerful employer brand for your organization, contact us. We're ready to help you make it happen.