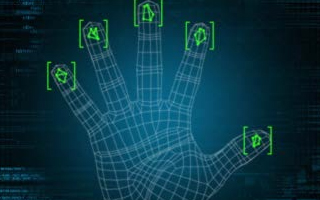 The challenge:
Create an exciting, interactive, and "creepy" training experience that drives home the importance of Data Privacy at MasterCard.
Mandatories:
20 minutes or less in overall course length
SCORM-compliant
Intelligent bookmarking
"Wow" the CEO
Training employees on Privacy and Data Protection issues is essential to a global technology company such as MasterCard. The MasterCard Global Talent Development team tasked BNO with creating an engaging training module for MasterCard University. Because this was a three-part compliance training series, the MasterCard team encouraged us to think "outside of the box" and provide an entertaining course, to help promote engagement with all employees.
The result was an engaging experience that delivered unprecedented completion metrics, while leaving participants wanting more, AND … a prestigious Brandon Hall award for excellence in compliance learning for our client.
How we did it:
The course BNO developed built upon the concept that data is all around us all the time. The futuristic course combined 3D animation, gamification, and data visualization, allowing us to create an interactive training experience. The client reported record compliance numbers within the first 24 hours of the release, and as for the engagement, well, the MasterCard team said it best …
Results (by the numbers):
87% of employees responded "would recommend this course to a colleague, even if it was not mandated"
82% of employees responded "navigating this course was easy"
87% of employees responded "the course content was informative and engaging"

89% of employees responded "the course met expectations as well as stated learning objectives"
Results (what people said):
"This is how training should be. I almost wanted it to last longer."

"Interesting course design that was both informative and entertaining."

"Best course to date.  It was very innovative."
"Very cool presentation. Great graphics, content, and interactivity. Nicely done!!!"
"I really enjoyed this course — it was informative, engaging, and explained the concepts and controls in a clear and visually appealing manner."
"The exercises were very engaging and required that you understood the material to successfully complete them. I applaud the Data Privacy team for using a 'futuristic' motif to enhance educational material that could be seen otherwise as 'dry'."
We were excited to partner with MasterCard on this course, understanding the need to retain the important principles rooted in the company's code of conduct and core values – underlining the commitment to keeping information secure.
Check out MasterCard's 2015 Brandon Hall Group win for Best Advance in Compliance Training. Congratulations!