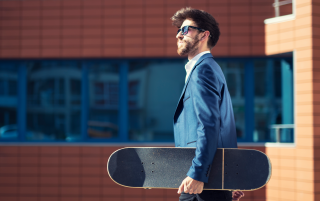 Talent acquisition is steadily evolving. The next generation of talent – millennials – are looking for a more personal recruitment experience than their past peers. As they become a bigger part of the workforce, it is crucial to equip your business with the right tools to attract the kind of people you would want to work for your team. 
At BNO we always seek to "Innovate, Inspire, Involve." Using this as a guideline, here are a few considerations to keep in mind when advertising your brand to millennials and how to make them excited to work for you.
Innovate – Go to the right channels
According to an article on Business.com, "For many millennials, a job is not just a salary – it's a lifestyle. More workers are channeling their passions at work, focusing on emotional rewards rather than monetary incentives." Essentially, millennials want to work for employers that help nurture their creativity, build connections, and offer a good work-life balance. 
A great way to show you are a millennial-friendly business is to have a well-established presence on social media, which has become a talent acquisition juggernaut. When promoting your business, focus on your company persona and culture. Passion and visual dedication to your brand shows candidates you care about your work and have created an environment that evokes the "lifestyle over salary" mentality. 
Inspire – Show them where they're going
Being a millennial myself, I can attest that work is a chance to prove ourselves; sticking to our principles and causes while doing the best job we can. In any new job venture, we want to show our employers exactly what we can do – and know that our effort will be repaid. It is important to show new employees why they will learn to love your company and feel accomplished with each new task being asked of them. 
You can do this by showing candidates that there is clear opportunity to move up in the company and outlining how they can inject their own creativity into their work. By providing candidates with examples of how they might hone their craft, learn from positive and negative experiences during their tenure, and grow in their career, you can better attract the next generation of talent. 
Involve – Create cool culture moments
One of the best ways to attract and retain millennials is by showing them work does not always have to be work. Critically acclaimed companies such as Google and Yelp have perfected this concept by incorporating a comfortable, colorful, and welcoming work environment where each employee is encouraged to work at their own pace and complete their tasks in the best way they see fit.
Not all companies can be Google or Yelp, but little things such as accentuating your company's culture through short videos or pictures across social media platforms and your website will be advantageous to you. At BNO we are all about authenticity; so work to your strengths and stress what's important to your team – including those culture aspects which help keep work interesting rather than routine.
Attracting millennial talent
This generation is passionate, strive to get the most out of their work experience, and only want to offer the best service to the companies they call home. They can be valuable employees, if you can interest them in your company. Thus, as millennials start to overtake the workforce, it's important to know what they want out of an employer – and how to show them you have it.
---
To learn more about talent acquisition and how your company can better appeal to millennials, visit us at bnoinc.com or email bthomas@bnoinc.com.
Michael Abbazia, Creative Intern at BNO, a creative agency.